Your account has been updated
Back
Play every day! Increase your chances of winning our weekly giveaways!
Melia Cayo Santa Maria, Cuba

Play to Win an All-Inclusive trip for 2 to tropical paradise!!!

View More Details
Back
Melia Cayo Santa Maria, Cuba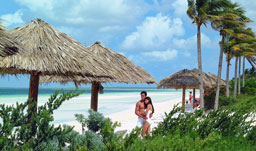 If you like to spend your days by the water, the Melia Cayo Santa Maria resort has three pools, including a children's pool. And let's not forget about the amazing beach- and how could we? Cayo Santa Maria is known for having some of the best beaches in the Caribbean! Along the 10km stretch are palapa umbrellas, sunbeds, showers, lifeguards, towels, and organized beach sports such as volleyball. Spend your days basking in the hot sun by the refreshing waters, appreciating your surreal surroundings.
Click here for more information on Melia Cayo Santa Maria
Required Documentation for Travel:
Valid Canadian Passport
Included in Package:

Roundtrip transfers
Buffet breakfast, lunch & dinner daily
A la carte dining
Unlimited house wine, beer & drinks
Daily activities
Nightly entertainment

Not Included in Package:

Taxes of approximately $400.00 per person
Spa facilities
Boutiques
Internet access
In-room safe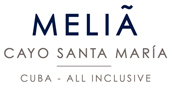 Package Offered by: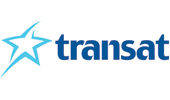 Back
Thanks for playing today's quiz Play Every Day! Increase your chances of winning our weekly giveaways!
Correct Answer:
Correct Answer:
Correct Answer:
New points earned from this quiz:
Contest Rules
Must be 19 or older to play.
Must be a Canadian Citizen or Landed Immigrant and resident in Canada to be eligible for the prize. Quebec residents are not eligible.
Prizewinner cannot be related to any employee of tripcentral.ca. Related for this purpose includes siblings, half siblings, parents, step parents, children, boyfriend/girlfriend, grandparents.
You may enter only once per day. Multiple entries on the same day for the same person will be disqualified, even using different email addresses.
While the accuracy of questions and answers is extremely important to the image of tripcentral.ca, you acknowledge by playing this contest that no remedies will be awarded for damages claimed due to errors in questions or answers. Should an error occur in a question or answer, all contestants' entries for that question will be eliminated from the random draw whether incorrect or not.
The score of a question is strictly indicative of the difficulty and does not at this time improve the contestant's chances of winning, other than by making it more difficult for other contestants to correctly answer.
A random draw is made every Monday from each set of correctly answered questions throughout the week (maximum 21 per week per contestant)
Tripcentral.ca reserves the right to change the method of the random draw by changing these rules prior to the beginning of the contesting week.
In order to maximize contestants' privacy, tripcentral.ca does not ask for telephone numbers or mailing addresses. Prizewinners from each random draw will be emailed with the address provided up to three times within a 14 day period from each draw. In addition, your first and last name with your city and province you reside in as provided will be displayed on the website and used for promotional purposes. Should you fail to reply to our emails for any reason, including due to spam filtration, junk mail folders, inattention, inadvertent deletion, incorrect email address, etc., you will forfeit the prize.
Legal names as per passports and contact information, as well as payment of taxes must be provided within 14 days of acknowledgement by the prizewinner or the prize will be forfeited with no compensation.
Contestant must travel. The prize is non transferrable. No name changes are permitted. The prize cannot be redeemed for cash.
Prize trips depart from Toronto and may be for a specific travel period or dates. These dates are non changeable. It is your responsibility to get yourself to Toronto for your flights, and no compensation will be made for delayed flights or schedule changes. If you are flying into Toronto at your own expense, any costs resulting from a change in schedule of the flights from Toronto will be the responsibility of the prizewinner.
Prize includes round trip airfare from Toronto, 7 nights' accommodation at the disclosed hotel, and any other included features as listed by Tour Supplier.
Coach Tour or Cruise departure dates are subject to availability from the tour supplier and cruise line. Prizes awarded for Coach Tours and Cruises include roundtrip airfare from Toronto, accommodation, meals and excursions as outlined in the suppliers' detailed itinerary. Other items at your own expense are, but not limited to: some meals, all drinks, spending money, items of a personal nature, optional excursions.
Prizewinners will be required to pay departure taxes and surcharges as displayed on Tripcentral.ca, plus any local tax collected in cash in destination.
Prize does not include any fees for passports or visas if required; travel insurance, or any other expenses. There is ample time to obtain required documents to travel outside Canada. If you are not a citizen you require a permanent resident card to return to Canada.
Your payment of taxes binds you to the terms and conditions of sale of tripcentral.ca (Travel Superstore Inc. - disclosed online) and your tour operator found at the back of their brochures (widely available at any travel agency or online).
There are limitations to medical and hospitalization coverage outside your home province. Out of province medical insurance and trip interruption is strongly recommended. Proof of medical insurance is mandatory for travel to Cuba.
Other Canadian gateways could be available. We try our best to accommodate passengers out of gateways closest to a winners place of residence; subject to availability of supplier, not guaranteed.
Back
We're sorry you're experiencing problems with TripTrivia
Submitting your report...
Thanks for your report.
If you continue having issues with the new Trip Trivia, you can still use the classic version.
Back