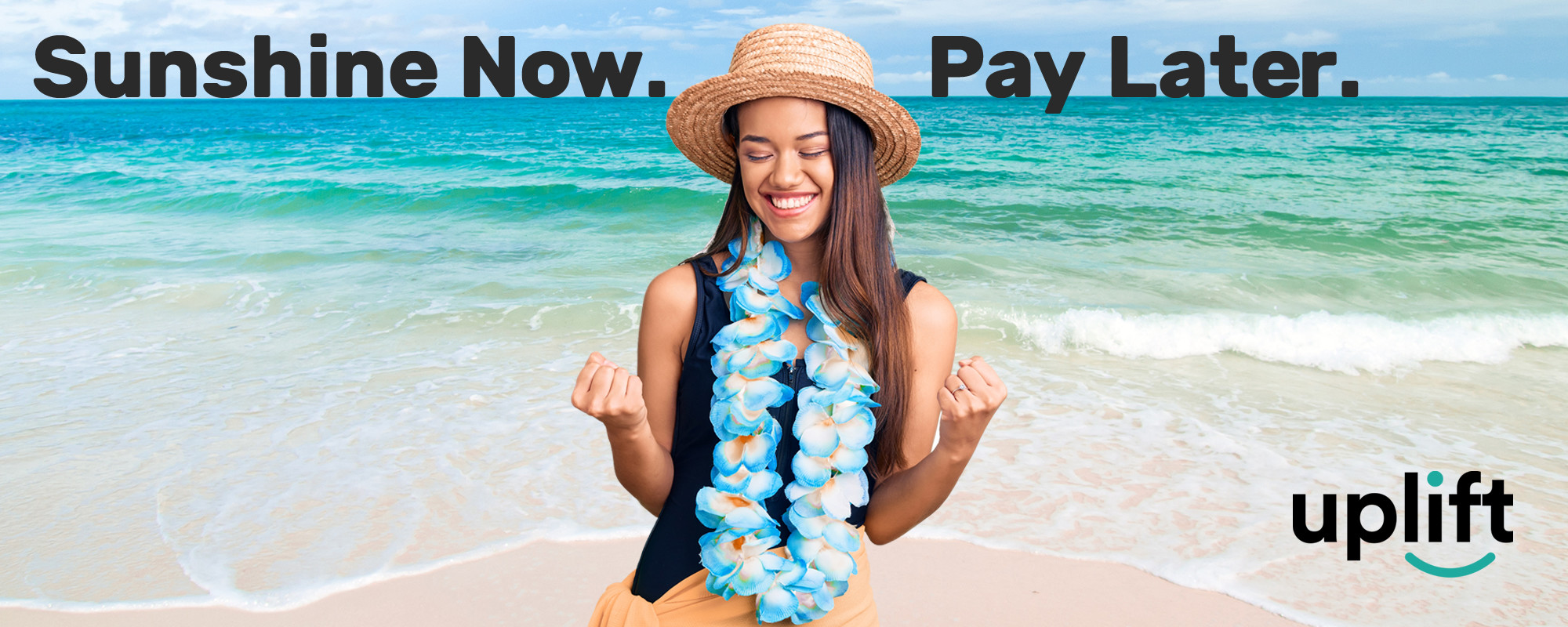 Apply Today!


Once you've chosen your vacation online, follow through to the booking screen and select the option "pay monthly".


Complete a commitment-free application to receive your loan decision and month payment amount in seconds!


Booking with an agent? Just let them know you'd like to apply for our 12 monthly payment plan.


First months payment is made at time of booking, you can pay it by debit card.
Start Searching for Your Dream Vacation
More Information


Borrower must have a debit card


Minimum purchase is $300


Verification must be done online or on a mobile phone if booking with your agent
Frequently Asked Questions (FAQ's)
Travel Now. Pay Later.


Pay in 12 fixed monthly installments


Access to great interest rates


Pay your balance off at any time


No penalties or late fees


Break up the cost of your trip into affordable monthly payments


For any travel product - including insurance, deposits, final payments, upgrades and more!


Call a Travel Expert at 1-800-665-4981